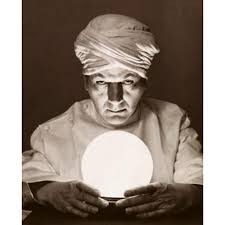 Todd Johnson
Will the Bay Area economy remain strong in 2017? What's in store for commercial and residential real estate? How will Trump's election affect our region? Two local economists weigh in.
Ken Rosen
Rosen is the chair of UC Berkeley's Fisher Center for Real Estate and Urban Economics and the Haas Real Estate Group. Rosen has a track record of accurately predicting the end to Bay Area booms. Before the 2000 dot-com bust and the 2008 financial crisis, he forecasted downturns. Earlier this year, he predicted a correction in the Bay Area tech sector is on the way.
How will the Bay Area economy fare in 2017?
The Bay Area economy has had a very strong run here the last couple of years and we're slowing down. Job creation is slowing by about half. Some of the companies are cutting back their growth, and some are actually laying off people because they are looking for a path to profitability. Obviously Twitter and GoPro are two examples of that.
What does Trump's election mean for Bay Area real estate and the economy?
He's got an economic program that's quite similar to House Speaker Paul Ryan's and their plan is to cut taxes very substantially for individuals and for corporations. If (Trump and Ryan) succeed in getting that through that will be a big push for new money coming into the economy.
They are talking about infrastructure programs. All of that will add economic growth to the country, but less to the Bay Area because the Bay Area is already growing so fast. We don't have a lot of excess labor here so we're going to be constrained a little bit.
The big negative would be their trade policy. If (it) made it harder for us to bring in components that we use in all of our electronics and from Asia, for example, that could raise the cost of those components and raise the cost of goods, which would hurt sales. If they trigger a trade war, which is possible with China or some other places, we could see (China) retaliate by preventing us from selling our goods. We are very susceptible to and dependent on the global network of goods and the supply chain pipeline.
We're very dependent on people and so again there's a plan in place that he's talked about to deport people, to make it hard to get H-1B visas, EB-5 visas and again the Bay Area is one of the most dependent on the global flow of people and the global flow of the supply chain so we again could be hurt.
Finally, if Trump makes it difficult to do global transactions, some global flow of capital may not come. So the Bay Area is the center of globalization even more than New York and our industries here are the center of globalization.
How will venture funding and growth in the tech sector affect the real estate market?
The new economy accounts for much of our economic growth here. Venture is where a lot of the capital comes from and they've still been raising quite a bit of money for new companies and for existing companies. But the day of reckoning is coming. We've had a great run here and we would not be surprised to see valuations of some of the unicorns come down.
You predicted in 2014 that we'd see a correction in 2016 or 2017. When do you think we will see one?
I thought the correction would be coming post-election, but the surprise victory of Trump and a set of policies that are stimulative may postpone the correction until 2019 or 2020. All this new federal spending and tax cuts may prolong the recovery two or three more years, creating even stronger activity and then unfortunately a larger correction when it does happen.
How quickly will the flood of office space hitting the S.F. office market next year get absorbed?
Much of it has been pre-leased, but there (are) still large buildings that are not fully leased and if the economy slows at the same time that the buildings hit the market – the vacancy rate already edged up to about 8.4 percent from 6.8 percent — we could see it edge up further.
There is a lot of space coming online but there's also still a lot of companies are expanding and growing.
What other trends are you seeing?
We're going to see more people and companies leave the Bay Area if we can't solve the housing problem and the transportation problem. We've had a lot of growth and we haven't had a lot of infrastructure. It take some political will on the part of both Sacramento and (Bay Area) governments.
We're at an inflection point both in the national economy and the Bay Area. We're about to see a massive stimulus plan at the time we're at full employment, which is pretty risky, but it does mean that we'll get some more growth. But we're probably going to see a bubble-like atmosphere, maybe a sugar high that ends badly so take advantage of it while you can, but know that we are going out in a very different direction than we have the last four or five or six years.
Ted Egan
Ted Egan, chief economist of the city of San Francisco, manages the Office of Economic Analysis. His team has produced 75 economic impact reports on pending legislation, focusing on real estate, taxes and business regulation.
How will the Bay Area economy fare in 2017?
We're still expecting to see growth in 2017. The risk of a recession is pretty low, maybe on the order of 10 percent or less. We've certainly seen slowing growth in 2016 and I can continue to expect to see slowing growth next year, but no signs of a downturn yet.
How will the Federal Reserve rate hikes affect the Bay Area economy?
The higher interest rates go, the more attractive safe investments and very stable investments like government bonds become relative to riskier investments like venture capital. But our technology industry needs venture capital investment. Secondly it looks like higher interest rates are going to lead to a stronger dollar and for a region that sells as much internationally as the Bay Area, a stronger dollar isn't good for competitiveness.
What does Trump's election mean for the Bay Area?
It's very hard to say what the new administration will really do at this point. The forecast that I've seen for the nation, expect stronger near-term growth because the incoming administration wants to do a lot more fiscal stimulus, spend money on infrastructure and things like that. In the very near term, it is reasonable to think that the recession risk is lower given all of that new fiscal stimulus next year than otherwise.
However, there comes medium-term risks as well. Anything interfering with trade, rising protectionism, things relating to immigration making it more difficult to obtain H1Bs or putting restrictions on that would be bad for us in the medium-term.
What do these economic trends mean for the city of S.F. and its budget?
For the city, financially we've had very strong year after year this decade. San Francisco has been one of the strongest city economies in the country. City revenues have really grown to historic levels. We're at a situation now though we're starting to see revenue slow and we're starting to see some of our costs rise. We're nearly approaching the era of rising structural deficits again. Not in the first year or the second year but in the later years of our of our planning.
How much of a threat to the Bay Area economy would it be if Trump cuts NIH funding that fuels local medical research as well as the federal funding that goes to the city's budget?
There are a number of potential threats to federal funding. NIH funding is one of them. One of them is the promise to repeal Obamacare. They could have unpredictable consequences for our public health departments. The president has threatened to suspend funding for sanctuary cities like San Francisco, but that can be another potentially serious source of (lost) funding.
Any trends to watch in 2017? The one that (is) a bellwether for the local economy is tech employment and venture capital. For most of this decade, when the tech industry has moved, the whole city economy has moved a few months later.
The thing that tends to make the tech industry move is the stock market and venture capital. Since about the middle of last year we've seen periods of ups and downs in the tech stock market, and we've seen a relative slowdown in venture capital. That's one of the reasons we're forecasting slower growth for the city. That's the tail that wags the dog of the local economy. I don't think we're predicting any downturn in tech.
Can you talk about housing?
The housing situation seems to follow the tech industry. In the past year we've seen, rents cool off anywhere from one percent to 10 percent, depending on who you ask. For-sale prices have also come down a little bit off a very high historic levels. Signs of cooling, but not necessarily signs of a downturn.