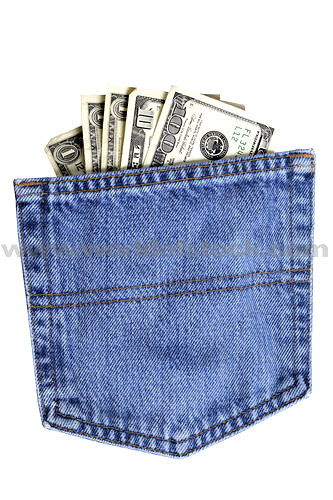 One sees and hears a lot these days about listings that never go into the multiple listing service data base. This type of listing is called a "pocket listing." In my opinion all a pocket listing does is guarantee the listing agent both ends of the commission, the listing and selling commissions. This type of exclusive listing cuts profit out of the seller's pocket. The client who's selling doesn't have the advantage of exposing the property to the widest number of potential buyers, thus the competition which would occur is severely diminished. The more people who know the property is available, the higher the potential selling price. There's a direct correlation between the two.
The following is a guest opinion piece by Doug Miller, executive director of Consumer Advocates in American Real Estate (CAARE)
First, it needs to be understood that pocket listings take many forms. For our discussion, the biggest culprits are pocket listings that direct buyers to the listing broker and fail to offer compensation to cooperating brokers.
In almost all cases, pocket listings are harmful to consumers. They certainly do not serve their stated purpose of gauging the demand or pricing of a property before it hits the market — that is a ruse used to manipulate clients. Pocket listings exclude the brokerage community by refusing to share commissions. That's bad for consumers.
In a hot market, pocket listings will almost always generate offers. That is not "test marketing" to gauge demand or pricing. Worse, when that offer comes in, the seller is placed in the undesirable situation of either accepting an offer generated by a semiclosed marketplace or rejecting that offer and putting the house on the MLS. The result is to place the seller in a decision clouded by duress. No fiduciary should ever put their clients in such a situation. And no fiduciary (broker or agent) who is financially biased with a double fee should ever "advise" their clients in this situation, as such advice would certainly be construed to be self‐serving.
Pocket listings exist to generate a double fee. That's it. Every argument in favor of pocket listings is little more than self‐serving rationalizations that do not survive logical analysis. Mega brokers are addicted to collecting double fees and they are willing to mislead their own agents and clients about pocket listings to do it. If your broker promotes pocket listings, then you should consider moving. A broker who uses its supervisory capacity granted by state licensing privilege to engage in such abusive conduct may be violating licensing laws. For every sales tactic used to misguide clients about pocket listings, there are real and honest solutions that involve serious marketing strategies to actually sell the house. We believe that advisers who suggest these arrangements to their clients fall into the category known as "predatory fiduciaries."